Lymm & District Round Table rely on the Super Duck and Corporate Duck sponsors. Without the support of local businesses, Lymm Duck Race would not be possible. If you enjoyed the event this year, please make a point of telling our sponsors that you saw them at Lymm Duck Race!

The 2019 Main Event Sponsor – The co-operative food
A massive thank you must go to The Co-operative, who are Lymm Duck Race's main sponsor now for the fifth year running! Without their support the event could not take place. Click the logo below to visit their site and see their latest offers.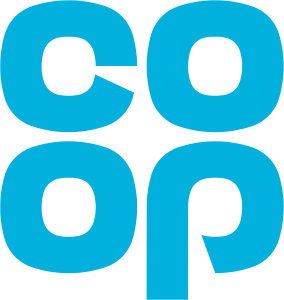 Super Duck Sponsors
Corporate Duck Sponsors
1. South Cheshire Roofing
2. Mulbury Homes
3. Your Baby Scan
4. Orb Jewellery Workshop (WINNER!)
5. Hopkinson's Butchers
6. Cheshire Set Nail Lounge
7. Gascoigne Halman
8. CB3 Design Architects
9. Lymm Music School
10. Lymm Fish and Chips
11. Xross Interiors
12. Laurel House
13. Sainsbury's – Lymm Village
14. Cheshire Housing Management
15. Ridgeway Residential
16. Sahib Indian Restaurant
17. Jolly Thresher
18. Open House Estate Agents
Your sponsorship support Lymm & District Round Table in raising funds. Once we pay the running costs of the event and the organisation, all profits go to good causes – with the majority going locally.
If you would like to nominate a charity or good cause it's easy – just email charity@lymmroundtable.co.uk. You can apply on behalf of an organisation, or if we could help an individual directly, we welcome direct applications.
Our fundraising has helped fit 18 defibrillators in the village, have supported numerous local projects, as well as regional initiatives. For more information on what we do, go to www.lymmroundtable.co.uk